In an era where wellness and mindful eating are on the rise, healthy eating has become more than just a trend—it's a way of life. Making nutritious choices doesn't mean sacrificing flavor or spending hours in the kitchen. With the right recipes and a little planning, you can create delicious, nutrient-packed meals that support your well-being. In this guide, we'll explore a variety of wholesome recipes that make healthy eating easy and enjoyable.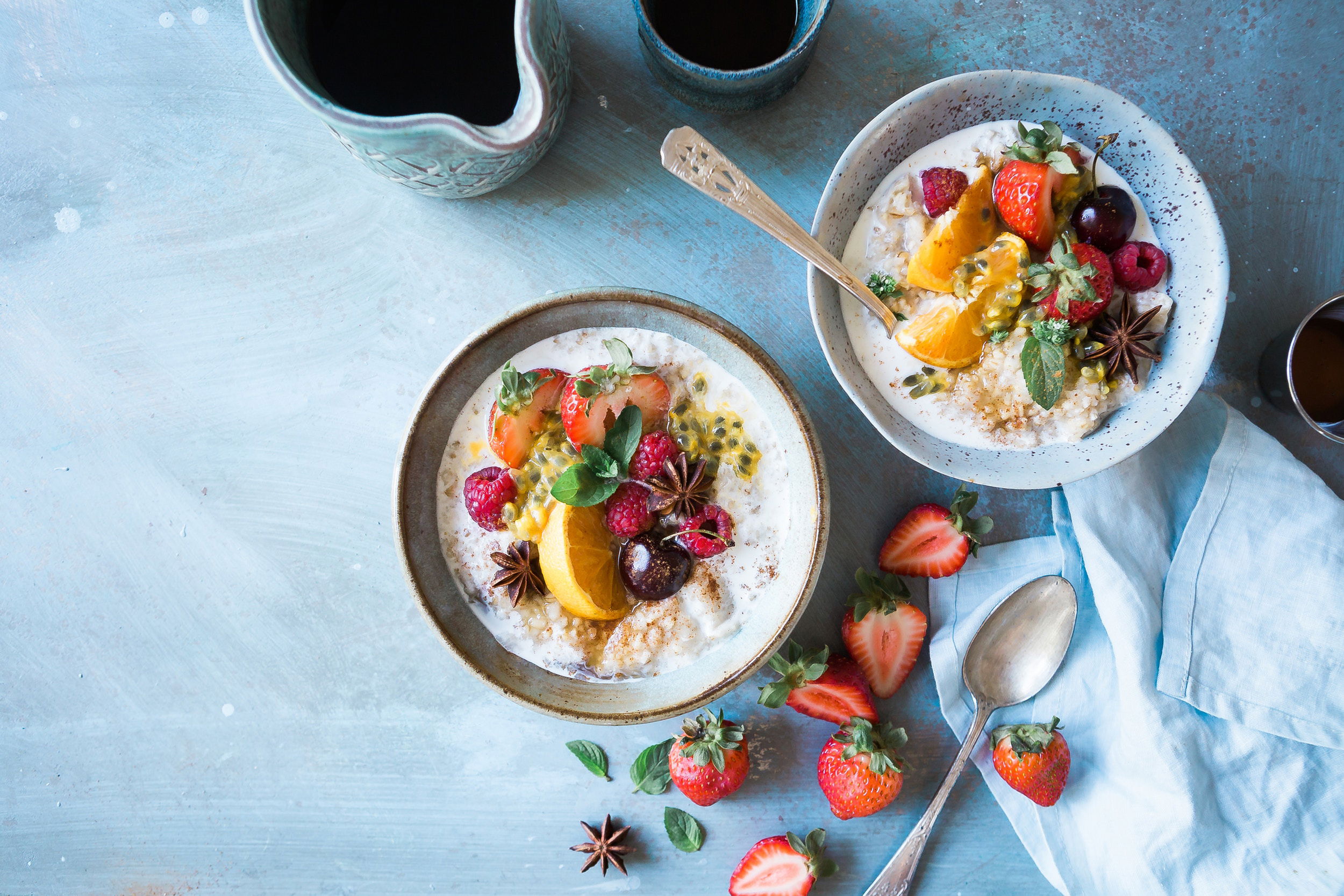 1. Berry and Spinach Smoothie
Source:https://www.allrecipes.com/recipe/241019/berry-and-spinach-smoothie/
Ingredients:
1 cup fresh spinach leaves
1/2 cup frozen mixed berries
1/2 banana
1/2 cup Greek yogurt
1/2 cup almond milk
1 tablespoon honey (optional)
Instructions:
Combine all the ingredients in a blender.
Blend until smooth and creamy.
Adjust sweetness with honey if desired.
Enjoy your nutrient-packed smoothie!
This smoothie is a powerhouse of vitamins and antioxidants from the spinach and berries, while the Greek yogurt adds protein and creaminess.
2. Quinoa Salad with Chickpeas and Avocado
Source:https://cookieandkate.com/quinoa-chickpea-salad/
Ingredients:
1 cup quinoa
1 can (15 oz) chickpeas, drained and rinsed
2 ripe avocados, diced
1/4 cup fresh cilantro, chopped
1/4 cup red onion, finely chopped
1/4 cup feta cheese (optional)
Juice of 2 limes
2 tablespoons extra-virgin olive oil
Salt and pepper to taste
Instructions:
Cook the quinoa according to package instructions and let it cool.
In a large bowl, combine quinoa, chickpeas, diced avocados, cilantro, and red onion.
In a small bowl, whisk together lime juice and olive oil.
Drizzle the dressing over the salad and toss to combine.
Season with salt and pepper.
If desired, sprinkle with feta cheese.
Serve chilled.
This quinoa salad is a delightful mix of protein, fiber, and healthy fats from chickpeas and avocados.
3. Baked Salmon with Lemon and Dill
Source:https://www.food.com/recipe/baked-salmon-with-lemon-and-dill-170454
Ingredients:
4 salmon fillets
2 lemons, thinly sliced
2 tablespoons fresh dill, chopped
2 cloves garlic, minced
2 tablespoons olive oil
Salt and pepper to taste
Instructions:
Preheat the oven to 350°F (175°C).
Place each salmon fillet on a sheet of aluminum foil.
Season with salt, pepper, and minced garlic.
Top each fillet with lemon slices and fresh dill.
Drizzle olive oil over the top.
Seal the foil packets tightly.
Bake for 25-30 minutes or until salmon flakes easily with a fork.
Serve with steamed vegetables or a side salad.
This baked salmon recipe provides a healthy dose of omega-3 fatty acids, lean protein, and bright flavors from lemon and dill.
4. Veggie Stir-Fry with Tofu
Source:https://www.eatingwell.com/recipe/250943/veggie-stir-fry-with-tofu/
Ingredients:
1 block (14 oz) extra-firm tofu, cubed
2 tablespoons soy sauce
1 tablespoon sesame oil
2 tablespoons vegetable oil
1 onion, thinly sliced
2 cloves garlic, minced
1 bell pepper, thinly sliced
2 cups broccoli florets
1 carrot, thinly sliced
1/2 cup snap peas
1/4 cup low-sodium vegetable broth
1 tablespoon cornstarch
Cooked brown rice or quinoa for serving
Instructions:
In a bowl, toss tofu cubes with soy sauce and sesame oil. Set aside to marinate.
In a wok or large skillet, heat vegetable oil over medium-high heat.
Add onions and garlic and stir-fry for 2 minutes.
Add bell pepper, broccoli, carrot, and snap peas. Stir-fry for 5-7 minutes until veggies are tender-crisp.
In a small bowl, whisk together vegetable broth and cornstarch to make a slurry.
Push the veggies to one side of the wok. Add marinated tofu to the other side.
Cook tofu until golden brown on all sides.
Pour the slurry over the tofu and veggies, stirring until the sauce thickens.
Serve over cooked brown rice or quinoa.
This veggie stir-fry with tofu is packed with plant-based protein and colorful vegetables for a balanced meal.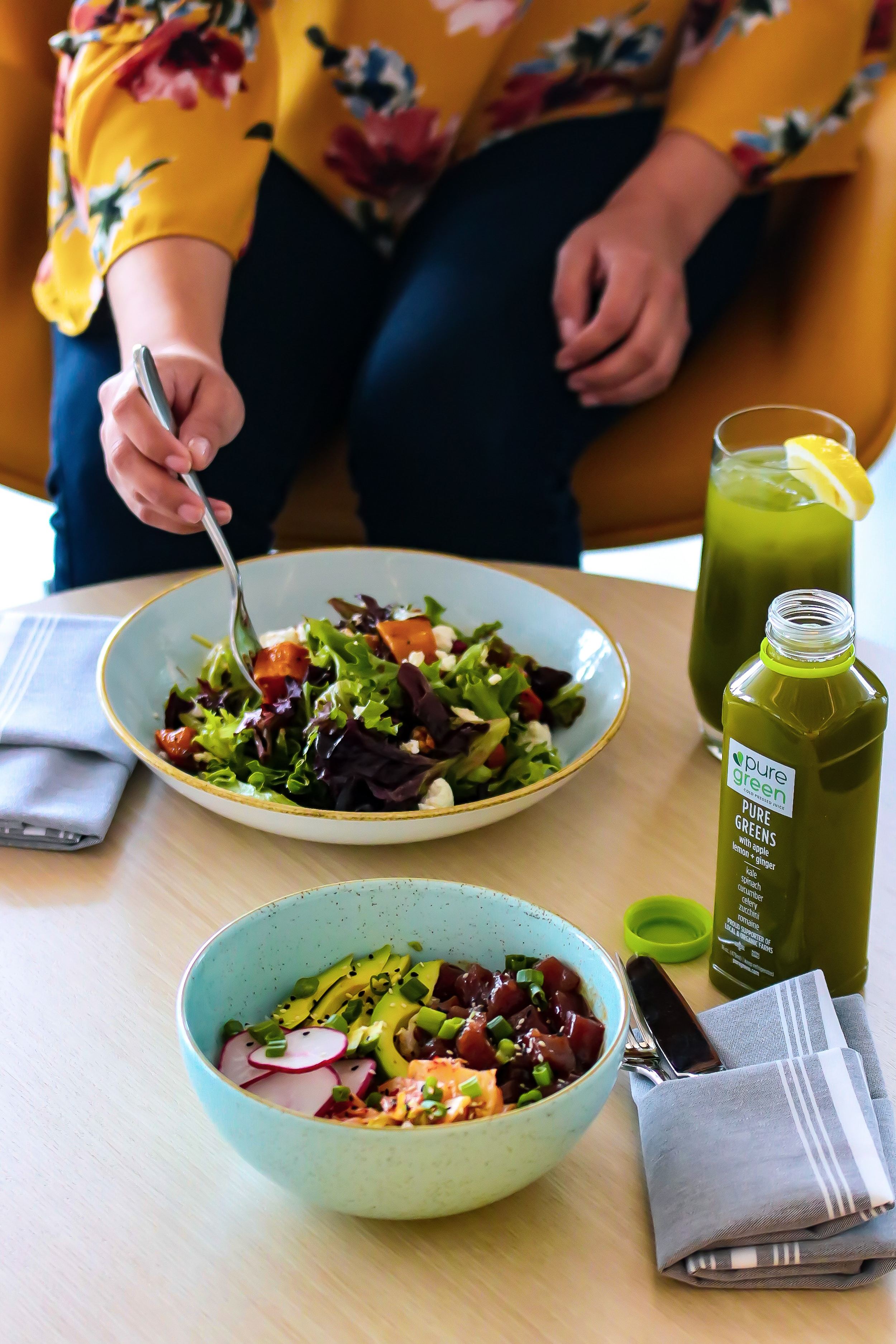 Conclusion
Healthy eating can be both delicious and satisfying. These nutrient-packed recipes demonstrate that you can enjoy flavorful meals while nourishing your body. Whether you're starting a new dietary journey or looking to maintain a healthy lifestyle, incorporating these recipes into your repertoire will make healthy eating easy and enjoyable.
Sources: